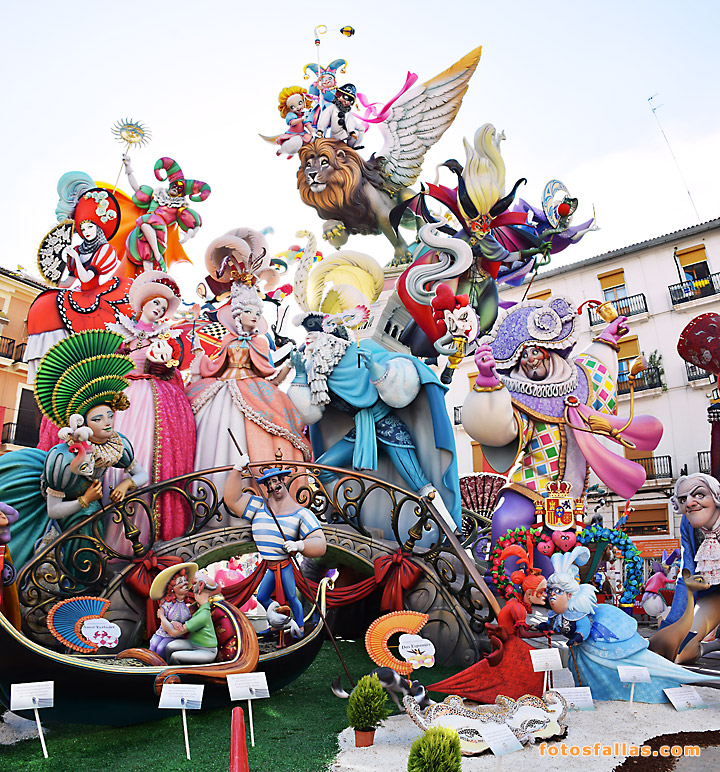 Prize:

1st Special Section.
"It is about unmasking all those characters who hide their true intentions behind a deceptive mask. All set in Venice and its carnival."
"To the left at the foot of the stairs an avaricious and dark man looks with contempt at the rest, always surrounded by his rats and the pests that they bring us.
Before him a lying and lazy king imprisoned by his own gluttony, seems to say that he will pay for the feast.
In the center of the staircase a beautiful lady offers her hand to a disturbing gentleman disguised as a courtier who is courting her with ignoble intentions.
Next to her the typical party lover, raises his glass."
"On the tower of the Campanile in Venice, a devil looks for sinners to take to hell. On the Basilica of San Marcos a jester raises a mask with the image of the sun."