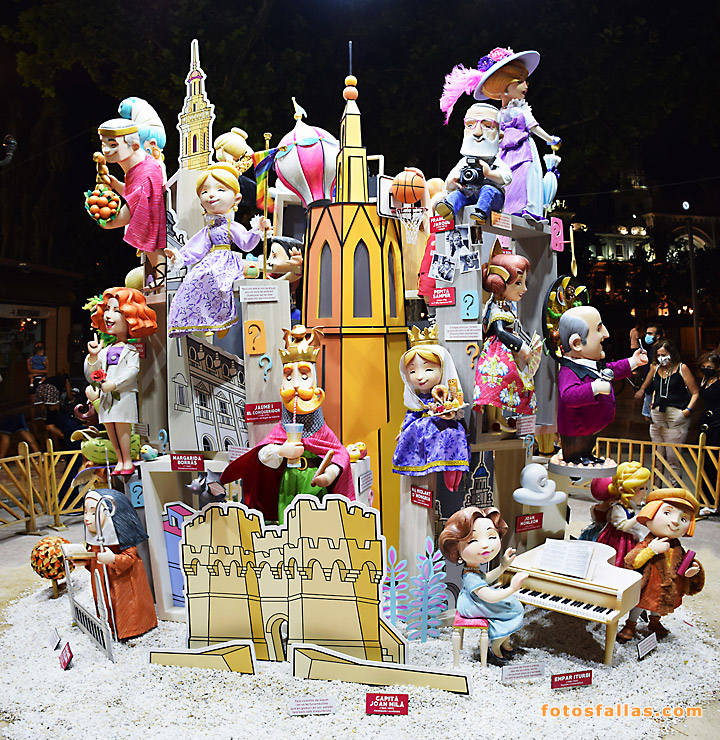 Artist:

Ceballos and Sanabria.
"Tribute to the men and women who have left their mark on the city of Valencia since its founding in 138 BC."
"It tells in a childlike way the story of those emblematic and illustrious Valencian characters, in an easily recognizable architectural setting in the city.
Also under a clear reference to the history of the city of Valencia through its different eras: Roman, Muslim, Christian-medieval illustrated, eighteenth-century regional and folk, republican, industrial, modern and cosmopolitan."