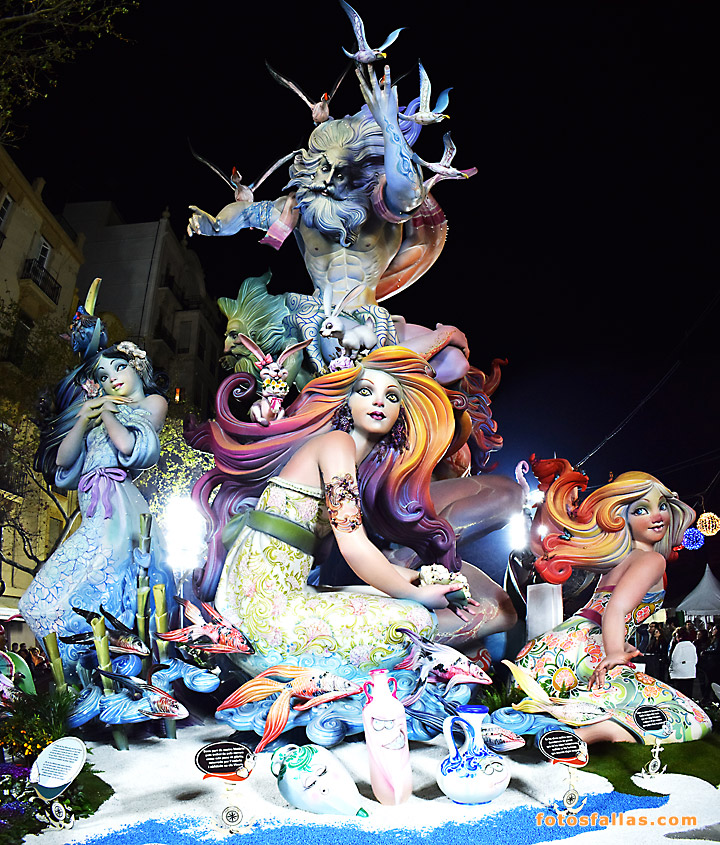 Artist:

David Sánchez Llongo.
Prize:

6th Special Section.
"Our Mediterranean Sea symbolizes the culture of our people and lands. The rose, as a navigation compass, with its 4 winds that blow with force in the becoming of our present."
"The wind of the Levant is the urban speculation and the great increase of tourism of our coasts. The wind of the Xaloc, that comes from Africa, makes us see the dramatic unstoppable emigration, with the consequent xenophobia produced. The Mistral wind, which comes from the interior of the plateau, brings us the economic freeze with a sky covered with clouds, cuts and corruption, and the wind of Tramontana, from the north, brings us problems of coexistence and discrepancy among the Spaniards. "