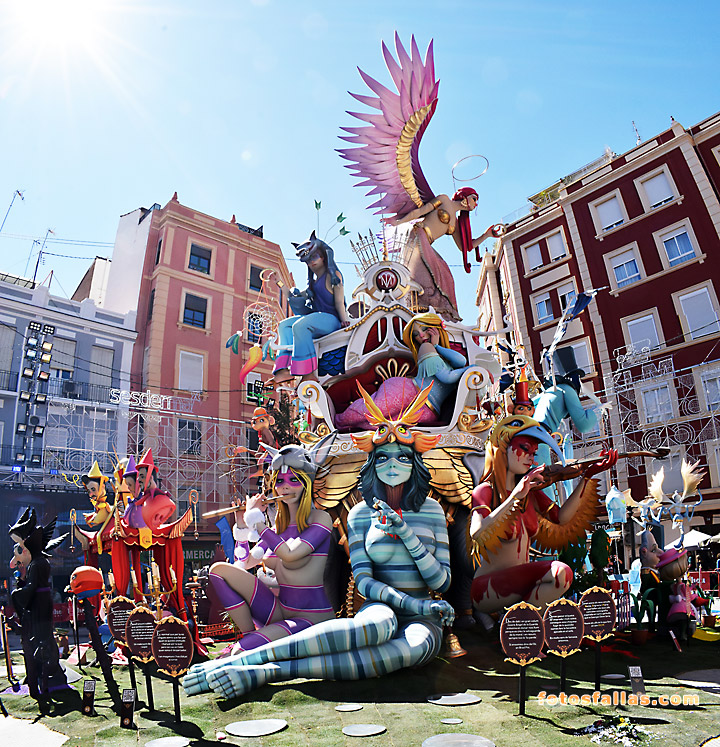 Artist:

Vicente Martínez Aparici.
Prize:

4th Special Section.
"Lying on the sofa the girl has a series of dreams, some of them produce pleasurable sensations and others quite the opposite."
"She is surrounded by fantastic beings who watch over her dream. Dressed as a wolf, a Native American catches dreams. The guardian angel gives her light so that she has a good rest during the REM stage, that of the desynchronized or paradoxical dream"
"That stage of the dream that makes us live very real dreams or dreams that look like stories. Long forgotten dreams or delusional nightmares that do not let us sleep."