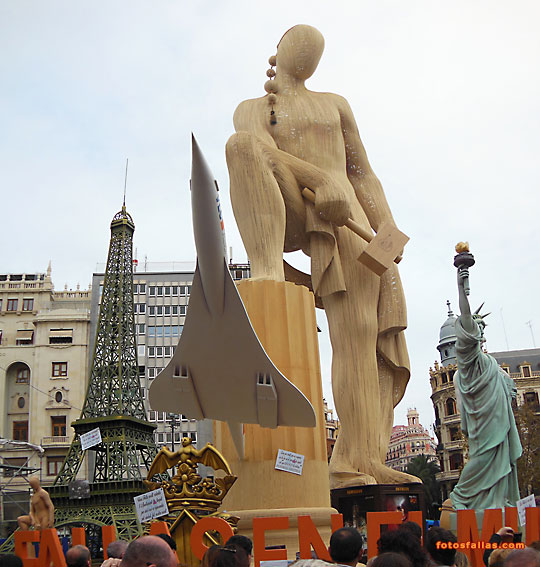 Artist:
Manolo García.
Cost:
170.000 Euros.
Height:
23 metres.
Click this link to seeChild Falla Ayuntamiento
Click this link to see Video Falla Ayuntamiento
"The figure of a craftsman symbolizes and pays tribute to all the craftsmen and Valencians designers, including faller. Special remembrance for the 5 fallas planted in the Ayuntamiento square significant for their icons of countries in the world. : the Eiffel Tower (1966), the statue of Liberty (1973), Concorde (1981), David of Miguel Ángel (1991), Moisés (2014) and the coat of Valencia.
The last 51 fallas planted in the town hall square, reproduced in photography around the base of the falla."
"Fallas, artistic heritage of the Valencians, wishes to be recognized as a cultural World Heritage."